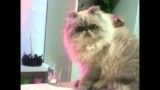 1.65K Views0 Comments0 Likes
This cute cat loves to throw things down from the table. It first throws down a remote control and next wants to throw a candle too. The problem ? The candle is inside a glass and might broke if it falls down. He...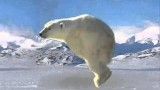 2.96K Views0 Comments0 Likes
The "retarded polar bear" is an endangered species !
1.15K Views0 Comments0 Likes
Look at all these meerkats ? They are so cuuuuuute !
669 Views0 Comments0 Likes
They say the culture of each generation becomes immortalized for the next. It seems that one of those cultural bits for our generation will be the LOLCat phenomenon. Because once a gallery of LOLCat-based fine art ope...
737 Views0 Comments0 Likes