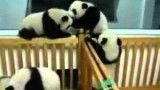 1.03K Views0 Comments0 Likes
Cute baby Panda fights in the streets of Chengdu in China.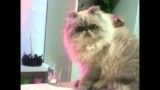 1.71K Views0 Comments0 Likes
This cute cat loves to throw things down from the table. It first throws down a remote control and next wants to throw a candle too. The problem ? The candle is inside a glass and might broke if it falls down. He...