Amazing SKATE BOARDING DOG dressed in Santa outfit in Tokyo Japan
492
724 Views0 Comments0 Likes
A canine chorus barks a familiar tune ... the Dark Side from Star Wars ! This is actually a commercial video for Wolkswagen.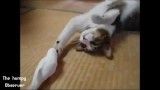 1.79K Views0 Comments0 Likes
Discover on a magical music some of the cutest baby animals in the world : kitten, hedgehogs, howls, rabbits and much more. Which one is your favorite ?
1.15K Views0 Comments0 Likes
Stalking Cat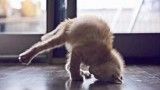 3.59K Views0 Comments0 Likes
These animals are so funny :)
1.10K Views0 Comments0 Likes
Funny crazy cats