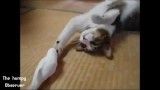 1.80K Views0 Comments0 Likes
Discover on a magical music some of the cutest baby animals in the world : kitten, hedgehogs, howls, rabbits and much more. Which one is your favorite ?
702 Views0 Comments0 Likes
I want one too !
1.08K Views0 Comments0 Likes
This baby stole a cup by accident and he is scared to death coz he thinks cops will take him to jail. Hilarious lol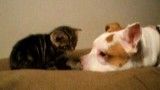 714 Views0 Comments0 Likes
In this foster home, all the bullies know the cats are boss ! But this pretty pit girl just uses her motherly instincts and treats the baby kittens like they are her own.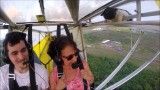 1.58K Views0 Comments0 Likes
Two people were having a standard flight in an ultra light plane when they realized ... a cat was still hidden inside one of the plane wings ! As you can see the cute animal was not scared at all and even enjoyed the...