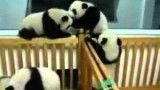 864 Views1 Comments0 Likes
Cute baby Panda fights in the streets of Chengdu in China.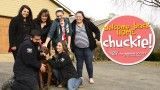 814 Views0 Comments0 Likes
The Humane Society of the United States rescued 166 dogs and cats from a clandestine farm. Among the sick and injured animals there was a big Labrador attached near the entrance of the property. As the protocol requi...
448 Views0 Comments0 Likes
Chad Vader, the little brother of Darth Vader, threatens a kitten Wearing a Hat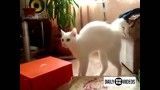 522 Views0 Comments0 Likes
These cats come from hell !
440 Views0 Comments0 Likes
A fake comercial by the french humorists Les Nuls featuring cats smoking weed. By CCC : Comité Contre les Chats.